Our industry is filled with a range of data and insights providers. But many fall short of what decision makers really need.
Freshlogic operates as the best-in-class provider of accessible, accurate and concise data insights. We offer these via a range of products, including subscription dashboards. This is all to ensure data convenience remains a top priority and point of difference.
Our single guiding principle is that we apply robust analysis to a complete fresh produce data set and deliver accessible, decision-ready insights.
Leaders in innovative fresh produce market insights
Review our full suite of services
ACCURACY
We act as the validator & filter. Our commitment to accuracy ensures we identify what insights are most relevant and impactful.
CONCISENESS
We act as the consolidator & simplifier. Our concise communication ensures that we respect our customers' time and challenges.
INNOVATION
We are analytical innovators, with a hunger to explore. Our journey to constantly explore new analytical layers, ensures deep and innovative insights for customers
PERSPECTIVE
We build insights that stem from & connect to the bigger picture. Our approach to insights gathering and analysis means customers can easily see the smartest approach.
Martin Kneebone
Martin has 25+ years' experience working in fresh food supply chains. He has deep experience in the management, supply and analysis of fresh food categories across fruit, vegetables, meat and seafood and has a strong reputation for his ability to extract useful, commercial applications from his reviews and analysis.

He has worked at senior management level in supermarket retail and has directed numerous consumer and trade channel studies including developing the first large-scale direct buying links between growers and retailers in Australia.
Jordan Le
Jordan has been with Freshlogic over 5 years, using his strong experience as an analyst and understanding of fresh food supply chains to implement significant improvement to platform contributions to Freshlogic services. Additionally, Jordan has also been a driver of technology integration across Freshlogic business operations, utilizing technology to innovate across the business.
Phi Nguyen
Phi plays a key role in our primary data research managing off-shore data processing, and has a keen eye for price fluctuations and innovative products. He has a firm understanding of supply chain and logistics, gained through his previous work in agriculture cropping and food packaging. He has advanced skills with several software data applications such as VBA and Microsoft Office. Phi juggles a range of administrative and data management tasks, always with a fresh and friendly attitude. Phi enjoys playing lots of sports including fishing, and has a unique skill of catching clams in the ocean.
Anna Doan
Anna has 6 years experience as an analyst, along with another 8 years working with agricultural producers. Anna plays a key role in gathering and analysis of Freshlogic's primary market data sources to discover insights relevant to the industry by large.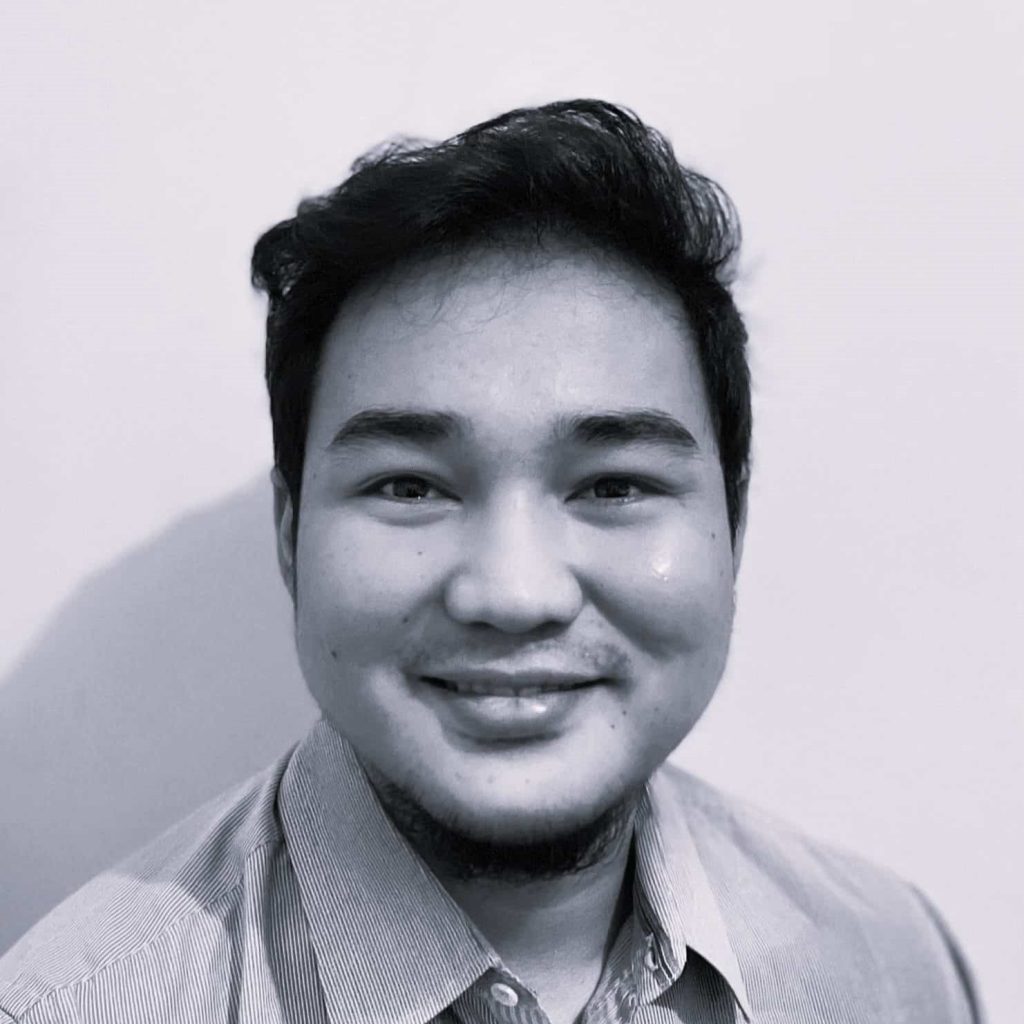 Kelvin Faundo
Qualifications: Bachelor of Mathematics – 2018, University of the Philippines

Experience: Kelvin has extensive experience in software and database engineering, creating data pipelines and processes for data models and forecasting, previously working in the finance and banking sectors.
Haruka Lida
Qualifications: Bachelor of Agriculture Okayama University, Masters of Agricultural Sciences (Agribusiness) Melbourne University.

Experience: In deriving insights for farmers by analysing consumer research on seafood buyers and in an assessment of the Wagyu beef value chain dynamics.
Allan Philip Canoza
Qualifications: Bachelor of Science in Information Technology –2017, Informatics International College

Experience: Allan has extensive experience in systems development and software engineering, along with UI/UX design of products, previously working with Deloitte.
We are constantly seeking highly motivated candidates to join our business. A position with Freshlogic offers immediate exposure to a diverse client base, the opportunity to work in a challenging environment with a team of dynamic individuals and the ability to further develop skills across a number of disciplines. Interested? Get in touch today.
Fresh Produce Trends Experts
Freshlogic offer an unmatched ability to provide the horticulture and related industries with up-to-date fresh produce trends, insights and market data.
We do the hard work for our clients, accessing all industry and data and compiling superior insights that give our clients the competitive edge they need.
The team at Freshlogic have a track record of being the go-to industry research organisation of choice for any and all horticulture related data, including retailer data, consumer data and current and historical data.